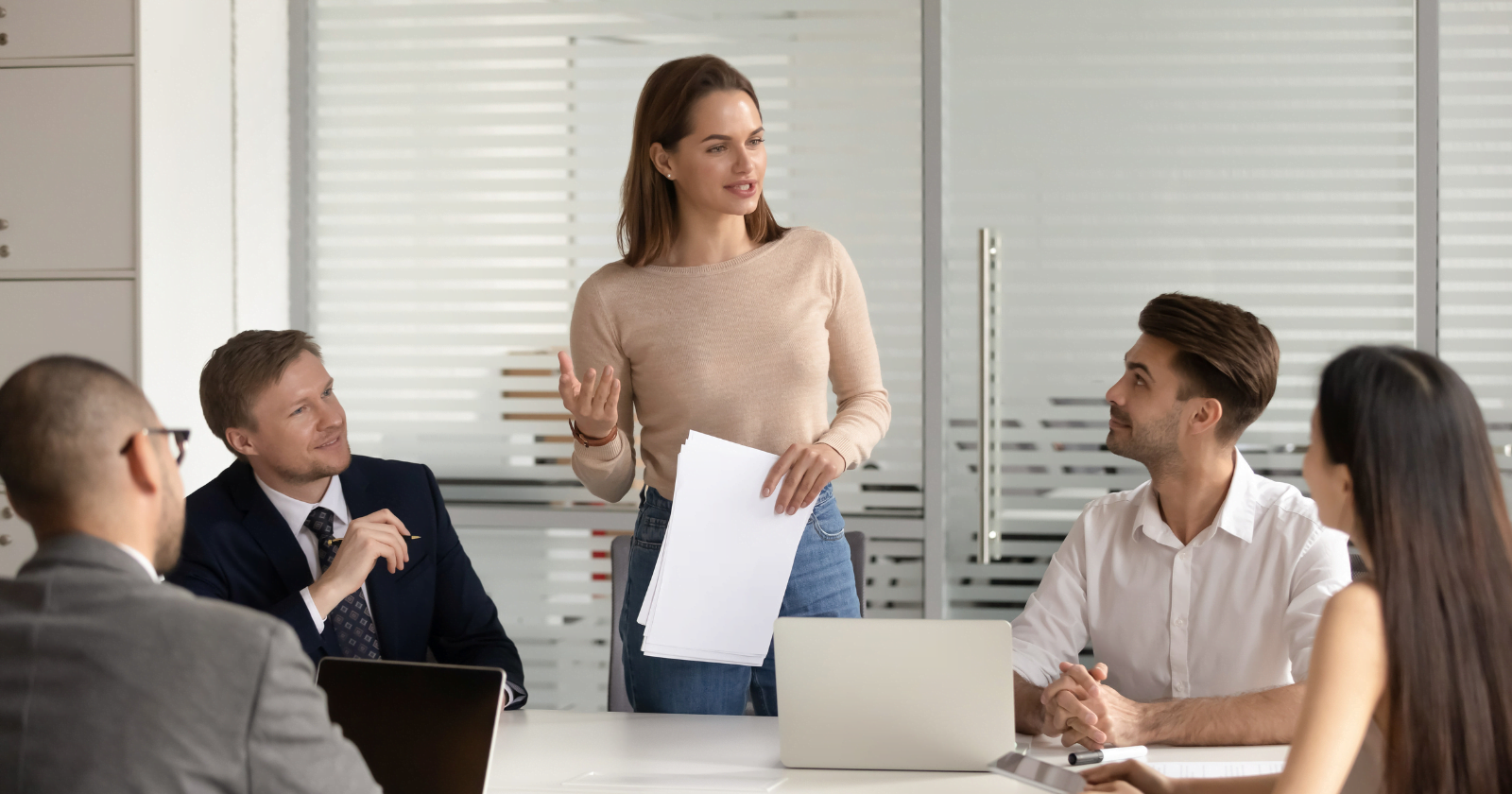 Scaling up. Doing things on a grander scale, ramping up productivity and output. Seeing quicker results and being able to charge more. What's not to like?
Automation is the word on every SEO pro's lips. How and what can we automate to unlock far greater growth?
For me, one area is consistently underappreciated: the importance of the humble content brief.
Many businesses that have weathered the especially challenging market over the last couple of years are now looking to scale up their operations.
More specifically, brands are looking to leverage the obvious potential that exists by boosting their online presence via their content marketing efforts.
Does this admission inside a Verblio job listing sound familiar to you?
"It's time for us to scale up our content. What we've done so far in the content marketing space has been good, but we believe that getting to great – and doing more of it – can help us accelerate our growth even further."
However, scaling up great content production is fraught with challenges or, put simply, "bloody hard," as James Hardwick, head of content at Ahrefs, puts it.
And in light of the Helpful Content Update, the need to achieve and maintain high-quality content is more important than ever before.
Ramping Up Content Production
Brands are no longer creating a mandatory one or two pieces a month just because they think they should.
In some instances, they're producing 200 pieces in one go and ramping up their output to fantastic effect, like this example by James Brockbank.
Scale Doesn't Equal Success
But the scale on its own doesn't automatically lead to success, whether that's traffic, leads, or engagement.
For some brands, scaling content production can quickly lead to a bloated website, with new content being created along the same lines as previous articles (when upcycling older content would've been better).
Or you just end up "doing more" with no clear strategy.
While you can't be too regimented and need to have the flexibility to incorporate new, reactive, and timely pieces, there is another way.
The Current, Muddled, And Ad Hoc Approach To Content Production
Here's what an ineffective approach to content production looks like:
Ideation.
Research.
Brief.
Write.
Or, worse still:
Ideation.
Brief.
Research.
Write.
Result: New content is sporadic and unstructured.
The Better Way To Approach Content Production
Now, here's what an effective approach to content production looks like:
Strategy.
Research.
Roadmap.
Expert.
Brief.
Write.
Result: Each content piece has a clear purpose and complements each other.
What's more, the content itself is centered around your core business objectives and influenced by an individual who lives and breathes the topic.
It requires a mindset shift from producing disparate, unrelated, and, ultimately, ineffective content.
Let's look into the key stages of creating useful and informative content with a purpose.
Strategy
Chasing keyword volumes (without considering the wider business priorities) will take you down paths that won't have any commercial benefit.
Know the priorities of your business and what you can fulfill, then explore those topics.
Don't get drawn into vaguely related topics that you're only targeting because they're popular.
Research
Explore the topic and review the SERPs. Understand the different content you need to create around your chosen topic based on what's being rewarded in the search results (this includes video).
Content Plan Replaced With The Content Roadmap
Roadmap
Yes, "roadmap" can fall into the category of overused jargon that we marketers love to drop into a conversation, but this perfectly sums up what's needed.
A roadmap, in this sense, is the end goal.
The exhaustive list of content that we need around a topic begins with the hub (main page) and splits off into the clusters surrounding it (often known as the hub and spokes approach).
But the content roadmap isn't just looking at one cluster – it encapsulates all of your new and upcycled content requirements.
This is effectively your high-level plan of what you need to create, as opposed to your centralized resource to manage the content delivery (with detailed content briefs, status and publish dates, etc.).
You also need the latter!
In the above example, creating 200 pieces of content at 2 per month would take just over 8 years.
Instead, this roadmap facilitates the building of momentum, having already identified the nuances between pieces and ensuring that each content piece complements, rather than competes, with each other.
Each identified piece is documented and contains the best-in-class competitor, the suggested URL structure, and target keywords.
It also enables you to ensure that you cover a key topic in-depth, across different content pieces, before moving on to the next area and, therefore, helping to build topical authority.
Expert
Best-in-class content requires genuine expert advice.
If you're only regurgitating advice that's already out there, it will show in your content. It will lack the depth to truly do the topic justice.
Speak to the topic specialists – those who live and breathe it.
One great piece of advice that I received was to share the top-performing articles with the expert and ask them what the other posts aren't covering. We are aiming for the best in class, after all.
I've found that recording these calls (if an in-person conversation isn't possible and if you have permission to do so) is invaluable for a copywriter or, even better yet, having them on the calls themselves to ask questions.
Not only do content writers become more familiar with the topic, but they also build a rapport with the subject matter expert and sense their passion.
Brief
Only then you are in a position to create a content brief.
Bringing It All Together With The Content Brief
You might remember the old adage:
Garbage In = Garbage Out (GIGO).
If your content brief is rushed, poorly constructed, and lacking direction, then the content will not be fit for its purpose and will need to be revisited (either now, or in the future).
Some of the most successful content projects that I've worked on involved me creating content briefs for subject matter experts.
A winning formula needs to have both the expert writer and strategist working in tandem.
What Should Be Included In A Content Brief?
Beyond the staples of a typical content brief, it also needs to cover these key components.
Is It A New Or Upcycled Piece?
Would it be better to refresh and update an existing piece rather than start from scratch?
Will you need to redirect any other content pieces into this guide once published?
Best-In-Class Examples
What's currently being rewarded in the search results?
What does best in class look like, and how do we meet and exceed the value that the current examples provide?
Brand Guidelines (Including ToV)
Scaling content production can quickly lead to inconsistencies in tone, language, and sentence structure, which becomes pretty apparent when a large number of writers are helping you to achieve your goals.
A section on brand guidelines helps to align each contributor with a consistent tone of voice and boundaries to work within.
Guidance On Document Structure*
*The controversial one.
Now, we never want to tell writers HOW to write.
We don't want to restrict their creative license and force them to write pieces for the sake of 'keywords' (don't get me started on that).
The way we actually want to work is summed up perfectly by Kameron Jenkins below.
Guidance On How To Target Featured Snippets
Framing content to target these lofty and highly sought-after positions within the search results is so often overlooked.
Securing 'position zero' can take you above some seemingly more authoritative domains, simply by framing your content more effectively than they have.
A good example of this is how Visit North West is ranking above Gov.uk in the image below.
Sometimes all it takes is spending time reviewing the format of the featured Snippet (e.g., is it a list, paragraph, or short sentence) and framing your content to provide more value in your answer than the current incumbent.
Also, take note of the word count and aim for a similar length (give or take a couple of words).
Internal Link Opportunities (From And To The Page)
Linking from old content to new will be quoted in any beginner's guide to SEO, but is often overlooked.
Going through old pieces and adding a relevant link will help to demonstrate your authority on the topic while supporting the newly formed clusters.
You also need to consider which older articles are relevant to link to from the new piece.
Search Trends
Keyword volumes get thrown about all the time in the SEO industry.
"We're position 1 for a keyword with 4000 searches per month."
Unless we're talking about grocery shopping behavior, very few industries will be consistent throughout the year (and even in that example, there will be large peaks around the holiday seasons). There will, inevitably, be peaks and troughs at different times.
Finding out when these are, through tools such as Mangools, will help you to make better decisions about the prioritization of content and when you need to be publishing for maximum impact.
But don't forget: keyword volumes are historic figures and very much just a steer.
The last few years have dramatically affected search behavior, so take those figures with a pinch of salt for the particularly impacted sectors.
Target Keywords Based On Research
Many jump in with creating the content brief and then work out the target terms that we would want to rank for (largely leading with assumptions).
But this approach ignores two fundamental questions of good content-led SEO:
What type of content do I need to create to rank for a given keyword?
Which other terms can I rank for with this piece of content?
This can be achieved by seeing what else a high-performing post ranks for, as well as a SERP analysis of other potential targets.
For example, you run a pharmaceutical store and sell the hair loss treatment "dutasteride."
You may incorrectly decide that you want to target your product page for:
"Dutasteride U.K." (when the results are a mix of product pages and guides).
"Dutasteride 100 mg" (product pages).
"Dutasteride" (long-form guides).
"Dutasteride before and after" (separate guide).
"Dutasteride vs. Finasteride" (another separate guide).
So, targeting all of these terms on your product page will just be a waste of time and resources (unless the intent of that SERP changes), when really, you need separate pages to truly satisfy that intent.
When it comes to content briefing, the identification of your target keywords takes time (if done correctly).
Gone are the days when you could get a simple list of keywords without reviewing the intent and then conclude that they're your target terms.
This isn't something content briefing tools will give you, either. You need to be armed with your target keywords when using any software designed to speed up the time it takes to generate the brief.
Thankfully, we've already completed this analysis when devising our roadmap. So, instead of starting with the content brief, it actually brings everything together.
How Long Does It Take To Create A Content Brief?
You'll often see individuals scoff when you suggest a couple of hours to create a content brief, with the classic retort "but it's only a brief."
The marketing industry is awash with ways of doing things quicker – which I'm all for. You can complete a content audit in five minutes, or analyze the health of your website with an automated SEO audit and complete a content brief in ten minutes.
However, the extra time spent researching, seeing what other terms you can rank for, and reviewing the intent can be the difference between your content flopping and thriving.
The drawbacks of some "quick audits" are perfectly encapsulated by Simon Schnieder's LinkedIn post.
Can't You Get A Tool For That?
There is an abundance of content briefing tools already on the market but they're not the silver bullet for your content.
They, too, need to be working in tandem with an expert.
As mentioned earlier, content briefing tools are great for when you've identified your target terms and what your content could rank for, but they won't work that out for you.
Why People Give Up On Scaling Content Production
A recent study by Semrush found that brands that are expediting their content production, typically through outsourced means, give up for the following reasons:
Too much editing.
Lack of consistency.
Not generating results.
Maintaining Buy-In
The need to report on progress and demonstrate your impact early on in the project are key to maintaining buy-in with the goals of the project.
One small problem, SEO doesn't typically work like that.
The need to report on progress and demonstrate your impact early on in the project is key to maintaining buy-in with the goals of the project.
Showing some progress is critical to getting the resources needed to execute your content strategy and secure trust in the process.
Create dashboards, show incremental improvements and celebrate successes (big and small). But, don't be passive and wait for things to miraculously skyrocket.
Be aggressive with your approach. Support your new and upcycled content by promoting it sitewide and signpost users to it and, whatever you do, don't bury good content!
If it's relevant to distribute on other channels, then do so. But remember the following advice from Ryan Law: "Search content is situationally useful." Users have a specific problem that they're proactively looking to solve.
Therefore, the percentage of your audience (whether that's on social media or email, etc.) that this applies to at that very moment in time is likely to be really low.
Time To Celebrate The Content Brief
It's time for the content brief to get the respect it deserves.
Time spent collating the necessary elements to create best-in-class content will help to minimize the number of revisions both now and in the future, ensure that the tone of voice is consistent, and increase the quality of the final output.
All content will have a purpose and your team will be thinking bigger rather than producing content in isolation.
Scaling content is tough. All stakeholders in the process need to be bought in, quality cannot be sacrificed for quantity, and you can't stop once the pieces are published.
It's a continual process, with constant monitoring of performance and ongoing optimization from when you press publish.
If you manage to scale your content operations, when underpinned by a solid SEO and content strategy, you can ride the wave of the compound interest that this will provide if you maintain that much-revered position for many years to come.
More resources: 
---
Featured Image: fizkes/Shutterstock